75% of our customers are ladies shopping for their loved ones from Moda Italy Fashion for men.
Okay. Let's face it, ladies. You're the ones who are responsible for how the men in your life express themselves through fashion. After all, chances are you're likely the ones who do all the shopping anyways. Just imagine if you let him dress his way. He'd be wearing cargo shorts and t-shirts year round! While tee and shorts are totally fine for summer fun in the sun, a man's day to day style should be more sophisticated and refined.
This is the only way Cargo Shorts & T-Shirts might work for you!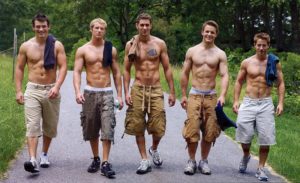 We are well aware that a man's wardrobe is a definition of his personality, but the woman in his life is typically the one who encourages him to look his very best. If you're a wife, girlfriend or mom styling your main guy, there are some staple pieces you'll want to add to his closet collection. Here are our top recommendations for all you ladies shopping for your guys.
Solid White Enzo Italian Dress Shirts
Seriously, what guy doesn't look handsome in a solid white dress shirt? Not to mention, they go with just about everything and anything from dark denim jeans to dress slacks.
All men need some shirts they can wear when the occasion calls for something a bit more casual and/or sporty than our dress shirts. He can wear pair them with black, gray or brown Enzo denim jeans and a nice blazer. Make sure he wears his slim solid black tie even if he doesn't want to button up.
Enzo casual collection, denim jeans, shirts, and blazers.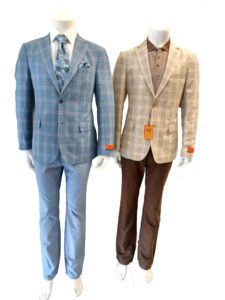 Mantoni Italian Wool Pants or Slacks
Made from extra durable 100% super 150's Italian wool, our pants and slacks render the dependability modern men crave. They easily withstand the rigors of regular wear, so he can don them day and night or days that lead into long nights. Fantastic to collect contrasting colors of his existing suits. For example, if you get a Gray pair of slacks with his Navy or Black suit.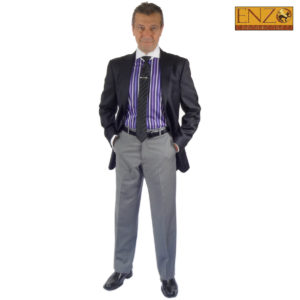 Accessories Cufflinks, Tie Bars & Ties
Your man is, of course, going to need some accessories to put the finishing touches on his looks. Ideally, every man should have at least one pair of cufflinks, some tie bars, a few printed ties and a couple of solid ties. Accessories are more substantial than a lot of people would believe they are. Nice clothing and sophisticated style is a representation of one's personality, thereafter, one could make solid statements by accessorizing it.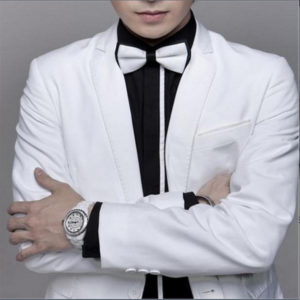 We all know who's really in charge. A woman juggles multiple roles, one of which is the stylist for her guy as she does the shopping. Use our above styling suggestions to build your man a wardrobe that complements his lifestyle and your eye for fashion. He will thank you after a couple of compliments.
Let's face it, if you leave it up to him God knows what you end up getting.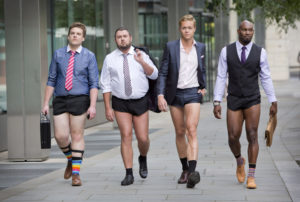 Most Popular
Categories
Archives
Tags
Search