Your Style is your Personality 
Every stylish gentleman knows how smoking hot and picture perfect he looks when he accessorizes a business outfit with an awesome pair of cufflinks and tie bar. Accessorizing vamps up your look and definitely takes you from ordinary to extraordinary. Many guys express their daily mood or feelings by accessorizing their outfits. My old colleague had different accessories for every project he was working on. The dude had lots of special tie bars and cufflinks. "By wearing impressive attire you express your personality, with accessories you make statements." He said. So give in to your inner vanity and make a resounding statement while looking all charming and attractive as you accessorize. Give yourself the complete touch-up and look startling handsome in business or formal wear or even less formal, casual and more fun when you accessorize with cufflinks, tie bars and ties from ModaItaly.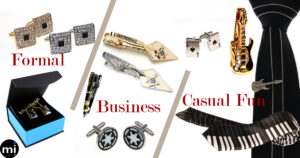 Now, ModaItaly cufflinks cuts across all fashion styles ranging from revving up your inner child by accessorizing with cufflinks that have your favourite superhero insignia, to looking all sleek and patriotic in tie bars that are created with your national flag or cufflinks with the coins of your country's currency or even unleashing your artistic side by getting cufflinks in the form of musical instruments such as guitars or trumpets, or even get a set of cufflinks and tie bars with your favourite sports or sports team crested on it. Whatever catches your fancy, ModaItaly cufflinks and tie bars are sure to cater to your every need.
Not only are these cufflinks made of pure metal like gold and silver which ensures that they do not experience color change with wear, they can also be engraved to suit your preference. So not only are you accessorizing but you are doing it with your own personal sense of style and fashion. How glam is that?!
The range, quality and the prices of ties at ModaItaly are sure to leave you in awe. There are ties with awesome patterns, colors and designs, slim ties with lines, bow ties etc.
Moda Italy Fashion presents Giovanni Testi Tie collections. Also, a father and son tie set that has 3 ties each for the father and 3 other ties in the same cute pattern for the son or sons. So, you get twin with your son while teaching him to knot a tie. An awesome way to encourage father and son bonding, splendid! With the wide range of ties.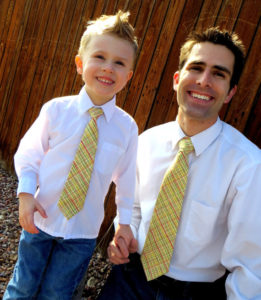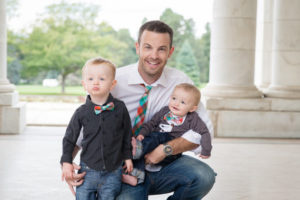 The coolest thing about our accessories is the fact that these awesome ties, tie bars, and cufflinks are very affordable. With prices ranging from $18 to $30, you are sure to find something within your budget. You do not have to break the bank while trying to accessorize and be the handsome man that you are.
Modality's cufflinks, tie bars, and ties are a must have for every man that cares about his appearance and is ready to look smashing every single day.
Looking handsome and smashing is good business, let Modality accessorize and glam up your look. Give in to your inner desires to look as smashing and devastatingly handsome as you can be. Do all these without the fear of going bankrupt. You know you love looking all charmed up, so what are you waiting for? Visit Modaitaly.com and accessorize today!
Categories
Archives
Tags
Search